97.9 WREN is Charlottesville's501(c)3 non-profit oldies community radio station. We play the hits from the 1950's to the early 1980's with a very few later 1980's songs by classic artists as well!
In addition to 97.9 in Charlottesville, you may hear us on:
96.5 WKMZ in Ruckersville (Greene County Virginia)
Our website, 979WREN.org
Alexa & Sonos smart speakers – 'Alexa play W R E N' (pronounce each letter individually)
97.9 WREN is a member of Charlottesville's unique radio organization, the Virginia Radio Coop. We are four stations operating independently under one roof and with one primary transmitter site. Our studios are located in the Seminole Square Shopping Center at 394 Hillsdale Dr. on the second level of the building which is located behind Burger King. We are located next door to the Smooth Sailing Ballroom Dance studio. Other Charlottesville area Radio Coop members include Rock Hits 92.3 WXRK, Progressive Talk 94.7 WPVC, and Hip-Hip and R&B 101.3 WVAI.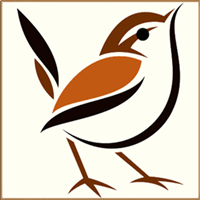 97.9 WREN Radio
Seminole Square Shopping Center
394 Hillsdale Dr.
Charlottesville, VA. 22901

Office: 434-817-2662
Studio: 434-817-9798