The R&B Show with John Henry Sunday 7-10
Every Sunday from 7-10 PM, you'll hear John Henry spinnin' the (digital) discs on WREN from 7 to 10 PM featuring great R&B, Soul and Motown tunes! The featured era the fifties to the early eighties but you never know what you'll hear. It will be good though; we know that!
Here is a little bit of history R&B and Soul radio
Until the early fifties, most radio stations played a variety of music formats. Music to get you up in the morning, maybe a little "Hillbilly" music and later some tunes for m'lady to do household chores by. By late night, say, after 10 PM some progressive stations that catered to a primarily white audience would play a couple of hours of what was once called "Race Music" prsumably aimed at the black audience not that many whites didn';t vontinue lstening. I don't mean to sound racists. That is how it was.
In the early fifties stations began to feature formats of primarily one musical type. While WQXR in New York city was one of the first to do this in the thirties with Classical Music much of the reason for this was the demise of rnetwork radio with the arrivalof television. By the fifties there were pioneer stations featuring what we now call radio "formats". WCMS in Norfolk was one of the first (if not the first) Country Music Stations thus the call sign WCMS. Top 40 came about in the mid fifties about the time that Rock n' Roll took hold. And, yes the first "Negro" stations came on too such as WDAS in Philadelphia, WDIA in Memphism WVON in Chicago and WANN in Annapolis, MD. Closer to home there was WANT in Richmond and a bit later WJJS-FM in Lynchburg. WJJS was unusual as they were using FM for something other than simulcasting their AM station or playing backgound music befinning in 1966.
While there is much more to this subject than we can reasonable note here, we did figure that we would present a few links for WANN in Annapolis and WJJS in Lynchburg. There is also a documentary video that Virginia Public Media produce about WANT in Richmond but I can fin nothing about it on-line.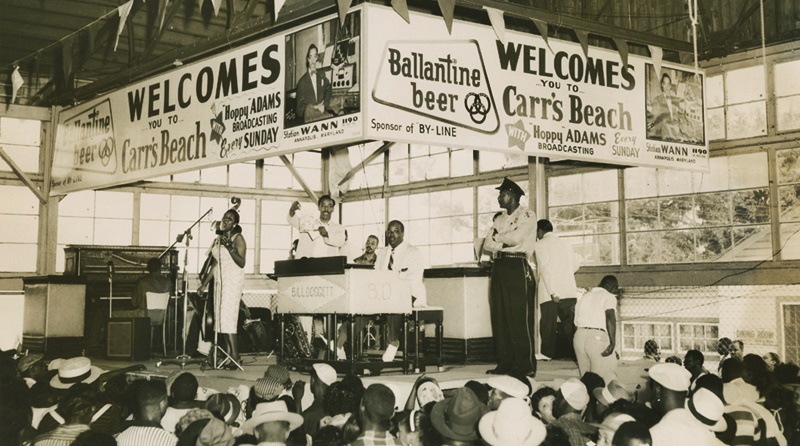 CREDIT WANN RADIO STATION RECORDS, ARCHIVES CENTER, NMAH
Much about WANN in Annapolis is available on-line fromthe Smithsonian Institute's National Museum of American History which is available here.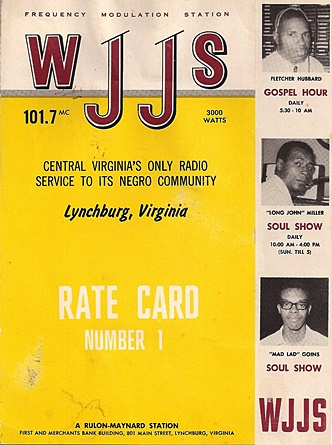 CREDIT DJ Mad Lad (bottom photo in 1966)
Lynchburg's WJJS is now part of a two station pair owned by iHeart Communications but from 1966 until the mid-2000's it was an "Urban" station. When it went on the air it was "Soul Music" station eventually progessing to "Rap" and then "Hip Hop and R&B". Today it is a Top 40 station.
DJ Mad Lad (Robert Goins) has a good deal about WJJS and everything about Lynchburg Radio and Television at his website. There is also an extensive article about hime on the Lynchburg Museum website.
Jon Hall 3-9-2021