To Your Health is a weekly talk show about healthy eating and healthy living which originates from 97.9 the WREN. This show is aired every Sunday morning from 7 – 8 AM and is offered here as a podcast, Mike McB & —- have a variety of discussions at times with guests on this important topic.
Each podcast is a one hour show which you may stop, start, and advance or rewind at will. Enjoy!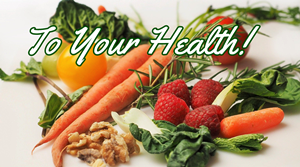 New shows will generally be posted here within 24 hours of it's original broadcast.
Thanks for listening to 979.9 The WREN. Please like us on Facebook if you have the time!