WREN offers free weekly podcasts of the 'Mike & Murphy Friday Special' and Chris Connors 'Backseat Memories'. Each Mike & Murphy podcast is a 2 hour show. Backseat Memories is a 3 hour show. You may stop, start, and advance or rewind all of our podcasts at will. We will generally post new podcasts here within 24 hours of a show's original broadcast. Enjoy!
Chris Connors 'Backseat Memories':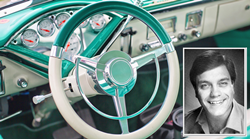 Chris Connors 'Backseat Memories' comes to you LIVE every Sunday night LIVE from 7-10 PM on WREN.  Chris presented this very program in the Washington, DC market for many years where is was a radio personality for over 30 years.  Join Chris for a new show Sunday night!
Make a request and let Chris know about your favorite 'Backseat' memory! Just email him at 'MyBackSeatMemories@979WREN.org' during or before the show anytime.
Mike McB & Murphy Friday Special Podcasts: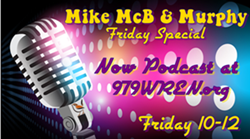 Every Friday morning from 10 AM – 12 Noon Mike McB & Murphy present a themed music special her on Real Oldies 97.9 The WREN. Both of your hosts are very knowledgeable in pop and rock music making these shows both entertaining and informative. Join Mike McB & Murphy for a new show this Friday!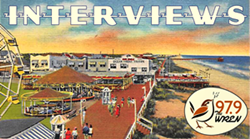 From time to time we are able to get an exclusive interview with an important musician or group.  Presently interviews with Mike Love of the Beach Boys and Judy Collins are available.
Thanks for listening to 979.9 The WREN. Please like us on Facebook if you have the time!